"Cody and Ed right from the start understood and got our brief. We met with several agencies but Hatch understood us straight away."
---
Alan Dalton, General Manager of Electrolux Home Care & SDA, is a true business leader. Globally, Electrolux is obsessed with its customers. In working towards this, Alan's priority was to ensure that the right products are marketed to the right people for the right situation.
This transformation began in early 2017 with a high profile advertising campaign featuring "Filip", a Swedish man on a mission to educate New Zealanders about vacuums.
We built a large scale website to help take the business in this new direction and support the new advertising camapaign.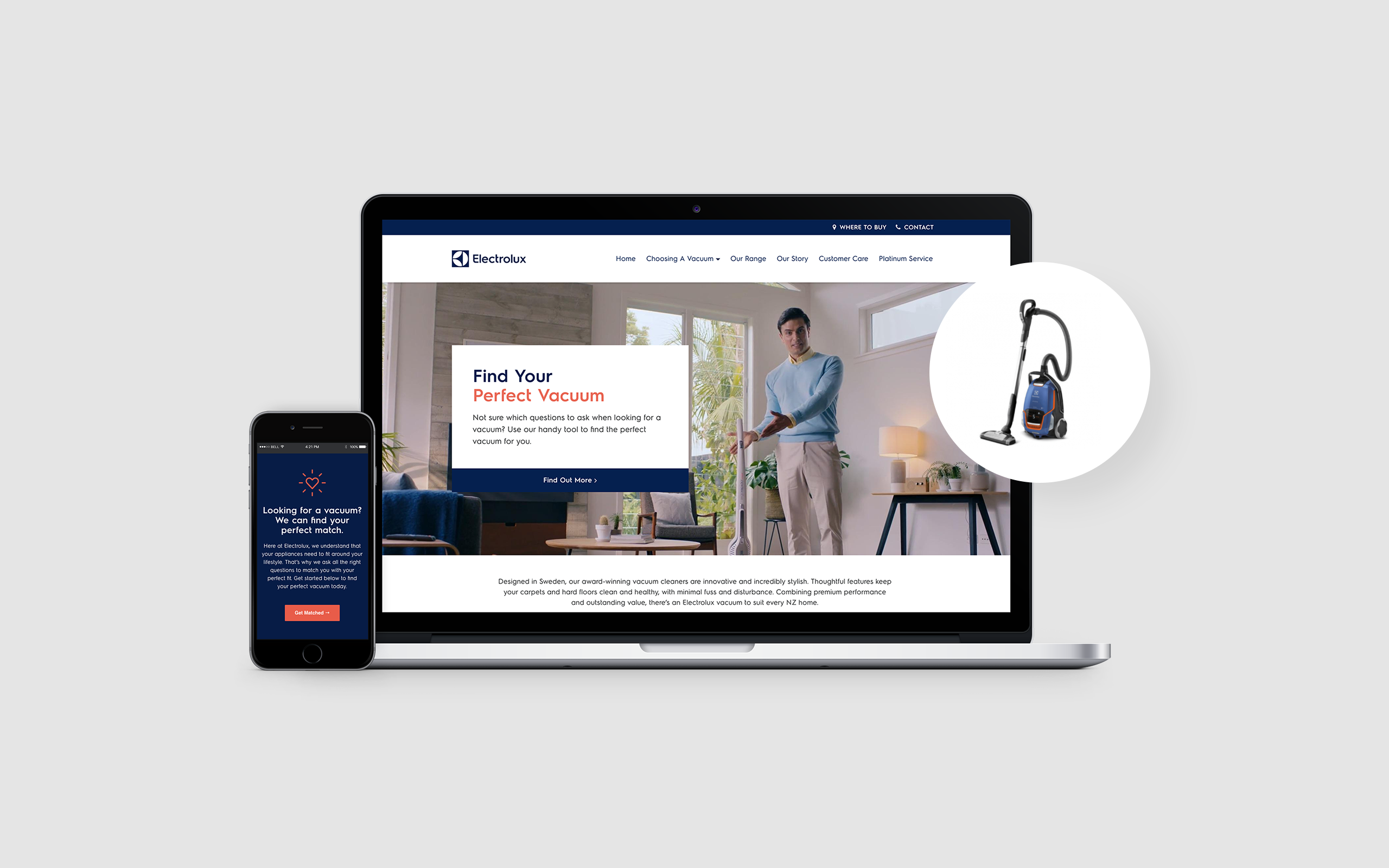 Highlights included:
After moving ahead, we were able to get the website ready for launch in less than 2 months – the TV commercials were already booked.
Alan has had record month after record month. Electrolux NZ's sales have "literally never been so good".
Seeing Electrolux Home Care & SDA's bottom line "improve dramatically"
Vast improvements in targeting the right customers
Implementing digital automation into Electrolux's processes, making day to day tasks easier for Alan's team
"From their opening presentation it was as if they wrote the brief. They kept things easy for us to understand and more importantly on time and in budget." - Alan
---
What next?
We are now working with Alan and Electrolux Home Care & SDA to develop an operational website that will improve their customer service operations.
This will automate, systematise and digitise many of the team's internal processes, enabling them to better focus on great customer support.
For Electrolux NZ this relationship is working how we want and the enthusiasm from Hatch just makes it a pleasure to deal with them"
---